CleanSky Energy Cleans Up
It's important to us at CleanSky Energy to give back to the communities we serve and live true to our values. We are committed to our core principle of achieving a cleaner healthier world for future generations. On September 17th, we invited our employees and their families to participate in cleaning up the Buffalo Bayou Park in Central Houston. After 2 hours, we collected several bags of trash from the 160-acre park. Every year, we pledge to team up with our employees and clean our local parks and wildlife reserves.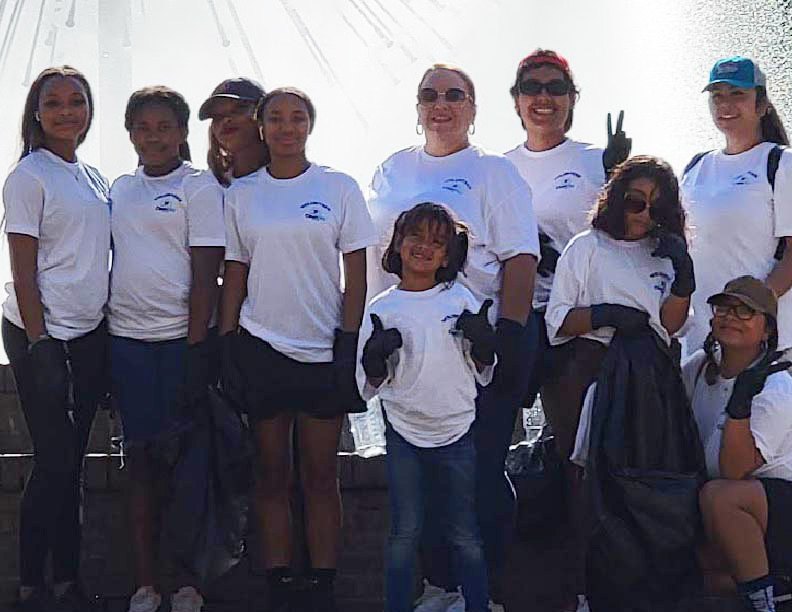 Ways to Get Involved With Your Community
National CleanUp Day might come around once a year, but getting involved with your community and finding ways to give back is a great activity you can participate in all year long! There are many ways to make a difference and an abundance of organizations who already have momentum going to which you can contribute. Here are just a few ideas to get you started.
Help a Neighbor
One of the best ways to help out and immediately see the impact of your actions is to help out a neighbor in need. Whether it's chores for the elderly, babysitting for a single parent, or just lending a hand where it's needed, helping your neighbors is one of the easiest ways to make a positive difference in your community.
Volunteer at a Non-Profit
There are so many organizations, big and small, whose mission is to make a difference where one is needed. Get in touch with your local community center, they can provide recommendations for organizations in your area. Some ideas to get you started are delivering meals to the elderly, ill or less fortunate, walking dogs at an animal rescue or packing lunches for the homeless— the list really is endless.
Organize a Cleanup
Our community is the people around us, but it also includes the spaces around us. Parks and playgrounds are great resources we all use and appreciate, so why not get some friends together and start a beautification project? Picking up trash and pulling weeds yields immediate results that the community can enjoy, and it brings everyone together for a group effort!
Donate Your Used Stuff
Clothes, certain baby items, household items — if you're done with them but they still have life left, locate the help centers, thrift shops, shelters, and organizations that provide direct support to those in need and ask if they accept donations.
Not only can you clean up the environment, but you can also clean up your bills by switching to a company with the best Texas energy rates of the season! Care for the planet with 100% green energy from solar or wind energy WITHOUT the renewable markup.
CleanSky Energy is cleaning up the energy sector by providing fully transparent energy plans with rates you can trust. We're real people who genuinely want to provide and promote clean energy to change our world during The CleanSky Energy Clean-Up Event and any other day.